Description :
When you combine a Blackstar Fly 3 battery-powered mini guitar combo amplifier with a Fly 103 3-watt extension cabinet, you get a killer 6-watt stereo setup. Although the Fly 3 is ridiculously tiny, it still packs a mighty punch with a huge tone - even at low volumes. You can infinitely change the sound of the Fly 3, thanks to Blackstar's patented Infinite Shape Feature, and its on board tape delay effect gives your playing a distinctive resonance. When you connect the Fly 103 cabinet, you not only get a great-sounding stereo guitar amp, you can also use the Fly 3's MP3/line-in jack to transform it into a set of powered stereo speakers.
FEATURES
2 channels provide you with clean and overdrive tones

Infinite Shape Feature gives you a plethora of tonal choices

Tape delay effect adds a distinctive resonance to your playing

MP3/line-in for jamming along or listening to music

Emulated line-out for silent practice or recording

1 x 3" speaker delivers true Blackstar tones

Battery-powered design lets you take it anywhere

Combines with a Fly 3 mini amp to create a 6-watt stereo setup

1 x 3" speaker produces true Blackstar tones

Can be used as a set of powered stereo speakers

Use 6 AA batteries or included power supply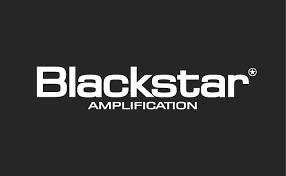 FOR MORE INFORMATION
Whatsapp us or PM us on Facebook for more enquiries
We provide Postage within Malaysia , Cash On Delivery (COD), Walk in Purchase in Petaling Jaya.